September 2023
M
T
W
T
F
S
S
1
2
3
4
5
6
7
8
9
10
11
12
13
14
15
16
17
18
19
20
21
22
23
24
25
26
27
28
29
30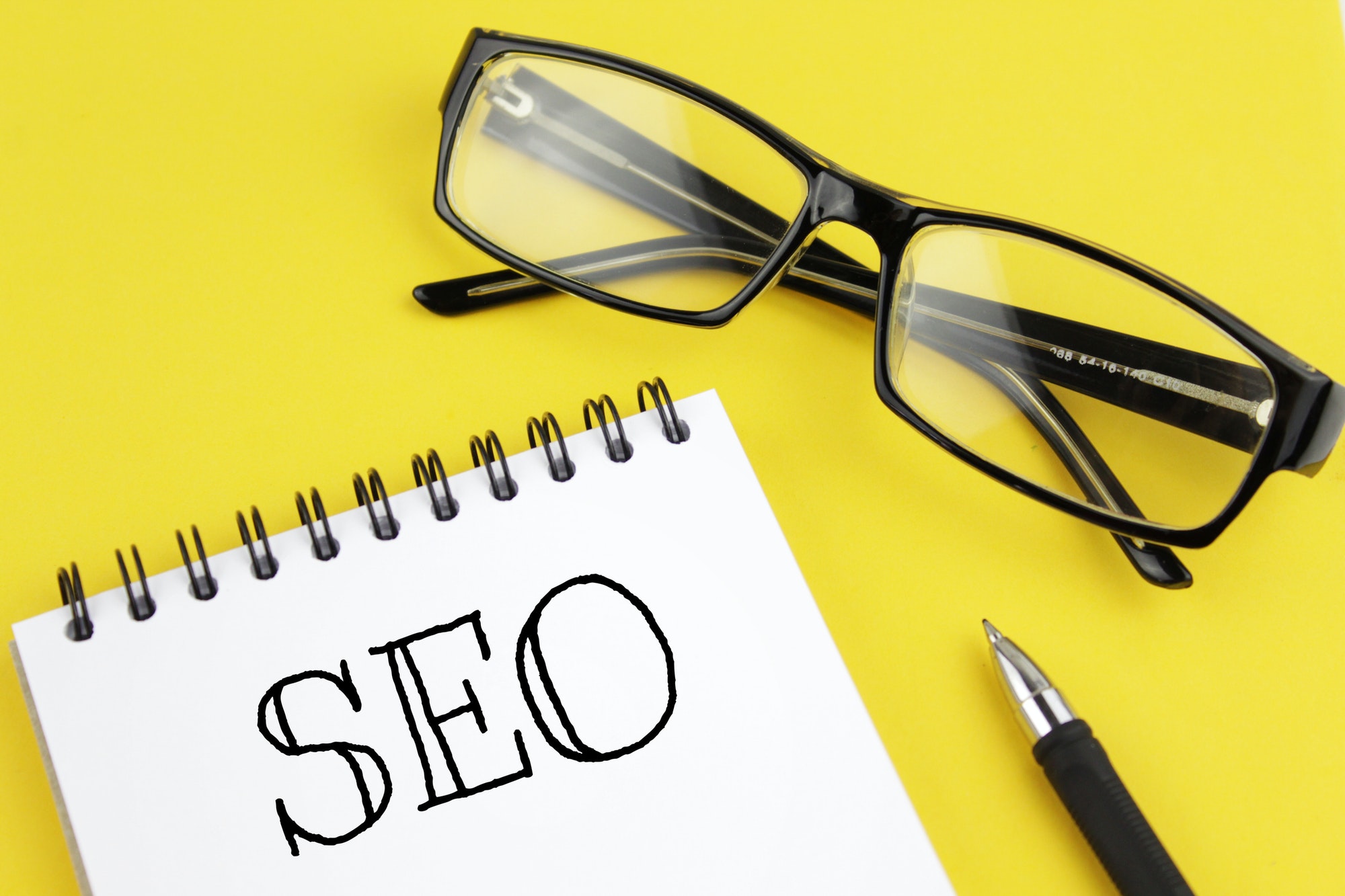 In order to improve your website's SEO, it's important to use various SEO tools. BuzzStream, XML Sitemaps, Semrush, and Screaming Frog are among the best known. However, there are many others that are equally as useful. Let's look at some of them in this article. You'll find that they can be quite helpful in the development process. Read on to discover how these tools can help you improve your website's SEO.
BuzzStream
If you are a content creator, BuzzStream SEO tools can help you build a database of influencers and pitch them with content that will get noticed. The BuzzStream software has tools to monitor backlinks and sort users by parameters. Users can even track their campaign's performance with the help of the reporting tools. You can monitor traffic and conversion rates, as well as bounce rate. BuzzStream has four pricing tiers, so you can choose which one is best suited for your needs.
BuzzStream also includes a backlink checker. This tool runs weekly to determine whether your links are achieving your link building goals, and documents this in your contact dashboard. It can also identify broken links, nofollowed links, anchor text changes, and spammy content. Another important feature is the ability to automate this process. This means you won't have to manually follow up with people who don't reply to your outreach emails.
This tool can also help you find the best prospects for your outreach campaign. Using this tool, you can build a list of prospects in minutes and automate a significant part of the outreach process. BuzzStream can organize all your outreach emails and manage your contacts. It has a number of features, which we will go through in this BuzzStream review. You can select a plan based on your budget and experience level. BuzzStream also supports link building templates.
XML Sitemaps
XML Sitemaps are a very important SEO tool that can be used to direct search engines to your website. Using them can help increase indexation results, adjust crawl rates, and increase your visibility in search results. These tools are a must-have for all websites, as they help search engines better understand your website and optimize its content for its users. The following are some of the benefits of XML Sitemaps.
XML Sitemaps signal to Google which URLs are important and which are not. Update your sitemaps often. Most CMSs have the option to automatically update sitemaps. Google considers how often you update your sitemap and how frequently your content is updated, as well as the lastmod tag of individual pages. These factors can greatly impact your ranking in search engines. For example, if you publish a blog post with thousands of articles, you should create an XML Sitemap for it.
XML Sitemaps are especially beneficial for websites with large, complex content, lack of external links, or contain a large number of images or videos. They can help you organize your site and make it more accessible to users. And the best part? It's free! You can create XML Sitemaps in a matter of minutes! Just follow the instructions to the letter and your website will be in the top ranks of search engine results.
Semrush
The primary goal of your SEO campaign is to increase traffic and rank your site for relevant keywords. Perhaps you are considering new content ideas or keyword research, or backlink strategies. But despite the many advantages of the SEO tool, you may be wondering how to keep up with your competitors. The SEMrush tool allows you to track your competitors' website traffic and backlinks. The tools also allow you to spy on your competitors. Here's how.
With a large keyword database, SEMrush is an excellent option for implementing highly effective SEO strategies. The keyword database is updated regularly, and it gives users accurate search volume data. Many companies offer different products and services, and they want an SEO tool that can generate a large keyword list. Most tools lack a keyword database, but SEMrush offers more than 20 billion keywords. This data will help you develop targeted SEO strategies to boost your website's visibility.
Social media platforms are increasingly important for businesses. A big chunk of consumers are on social media platforms, and it's essential to be where they are. SEMrush's social strategy measurement tools make it easy to measure the performance of your social strategy. By creating an online presence, you can reach your audience and convert them into purchasers. You'll be able to optimize your budget and increase conversions. When your brand has a strong presence online, it's easy to see where to spend money on advertising.
Screaming Frog
If you're unsure how to optimize your website, the Screaming Frog SEO tool may be able to help you. This free SEO tool works like a spider that crawls your site for problems. It analyzes your content and links to identify any SEO issues. In addition, it's able to check your pageload speed and overall website health. Improving these factors will improve your search engine ranking.
Screaming Frog SEO Spider: This desktop program crawls your website and gathers data on every page's meta data, links, images, scripts, and apps. It can also help you detect duplicate pages, redirects, and other important onsite SEO elements. After you've analyzed your website with Screaming Frog, you can export all the data to Excel and use it to make changes to your site's SEO.
Crawl Path Report: This feature shows the URLs visited by the crawler. You can see the title and content of each page, as well as the current indexability status and response codes. You can export the data to your website in several different formats, so you can easily analyze the performance of each page. The Crawl Path Report shows how many visitors have landed on your page in the last 30 days and how many of them clicked through to read the content.
Sitemap Generation: Another feature of the Screaming Frog SEO spider allows you to generate an XML Sitemap. Google uses it to double-check your content, as well as to provide a roadmap for the crawlers. Its feature is found under Sitemaps – Create XML Sitemap. You can also modify the frequency and priority of crawling. It's important to generate a sitemap, but Screaming Frog makes it as easy as possible.
Pagespeed Insights
Pagespeed Insights is an SEO testing tool provided by Google. It provides you with an overall score for the performance of your site, along with individual metrics such as load time, page speed, and more. To calculate your page's speed, use Google's Lighthouse, which crawls your website. If your site is too slow, you can use PageSpeed Insights to improve its performance.
The tool shows you a page's performance score from 0 to 100. The scores are not based on equal weighting, however. The first contentful paint has a larger effect on the score than any other. Understanding how PageSpeed works is critical if you're going to make the most of its suggestions. It is best used in conjunction with other SEO tools and not as the sole criterion for your site's performance.
A high PageSpeed Insights score may only give you false hopes. It is important to note that the high score is not indicative of actual page speed, nor does it guarantee a rank boost. Most SEO agencies do not use Pagespeed Insights, as they focus more on the user experience. This tool can help you identify a site's speed problems, as well as make necessary changes to improve it.
Slow speed is a common problem for websites. Having a website that takes 10 seconds to load is not only frustrating for users, but can also decrease conversions. People simply don't have the time to wait 10 seconds to view your page. Google's PageSpeed Insights tool can diagnose slow site speed and provide suggestions to fix the problems. When your site is fast, you'll be rewarded with more traffic and a clear ROI.
Searchmetrics
The SEO tools offered by Searchmetrics are free for basic use. To get started, you must answer a captcha every time you request an analysis. You can request up to 10 free analysis requests per day. If you want to improve your rankings and boost traffic, however, you can pay for the paid Searchmetric Essentials service. For 69 Euros per month, you get access to advanced features, such as underpage and live analysis.
The global SEO tool by Searchmetrics examines ranking factors across 130 countries and includes Baidu, Bing, Naver, Seznam, and Yandex, as well as other search engines. The tool also includes insights into keyword trends and consumer behavior. It can help you determine which keywords and keyword phrases are influencing your ranking on these search engines. It can also help you determine if you're targeting the right audience, ensuring that your website is relevant to their interests.
The SERP Checker syncs with Searchmetrics data so that you can compare your site's performance with your competitors'. This way, you'll know which keywords your competitors are using to rank well. It also shows you where you're outperforming them. The SERP Checker can also send you real-time email alerts so you can act on any issues immediately. There's no better SEO tool out there.